Comfort Gel Pad
Standard AMS Gel Pad
(13" wide in rear, 5" wide in front, 12" long) Sized just right.Will fit most standard, cruiser, and touring style bikes, both front and rear seats.

Buddy Gel Pad

(7" wide x 11" long) Make your co-rider comfortable! Perfect for bikes with narrow passenger accommodations.

Flat ATV/ATC Pad

(rectangular, 7.5" wide at front, 9" wide at rear, 14.5" long)Perfect for ATV's, dual-sport, or older street bikes with flat seats.

Jumbo Gel Pad

Fro

nt (15.5" wide in back, x 8" wide in front x 12" long) More than enough for most riders, but just right for some.

Styles & Sizes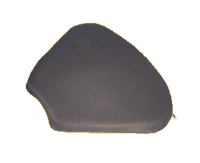 Buddy Pad 7"x 11" long
Standard Front 13"x 5"x 12" Long
Jumbo Front Pad 15.5"x 8"x 12"Long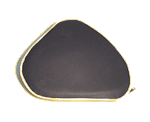 Jumbo 15.5"x 8"x 12"
Standard 13"x 5"x 12" long
Buddy Pad 7"x 11" long
Flat 7.5"x 9"x 14.5" long
More Features

Go Shop NOW!