"The Ultimate"
The combination of MemoryCell™ foam and SaddleGel™ simply provides the finest level of comfort available!
Comfort Gel Pad Plus
SaddleGel™/MemoryCell™ sandwich combines the best features of each technology.
Takes the shape of the rider
Highest level of comfort available
Long lasting comfort for long distance riding
Eliminates localized pressure, vibration and road shock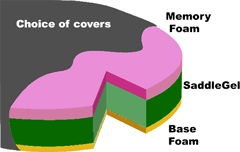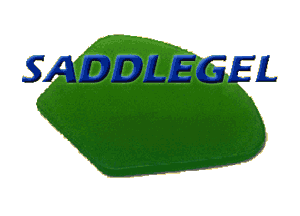 Cover Selections
Faux Ostrich add $20
Leather add $20
Sheepskin add $20
Velour add $10
Colors Available
Black
Brown
Gray
Burgundy
Welting(trim) Available Add $20
Raw Gel Available! Design your own cover.
Standard size $64.95
Jumbo size ....$84.95
Buddy size .....$54.95
Flat ATV size $64.95

Front
Buddy
Jumbo
Flat/ATV
$109.95
$99.95
$129.95
$109.95
Base Price of Comfort Gel Pad Plus:
Made of advanced Viscoelastic molded gel used in medical and sports applications. Eliminates pressure points, absorbs vibration, bumps and road irregularities.
Lifetime Gel guarantee! Will not freeze, melt, harden, crack or leak. Non toxic

Go Shop NOW!